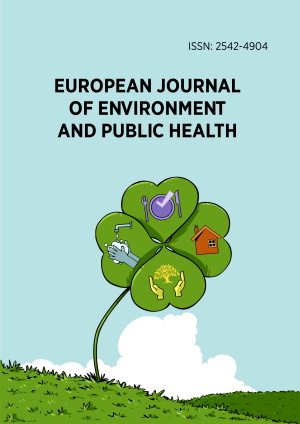 Keyword: Bangladesh
2 results found.
ABSTRACT: Background: Sound pollution has been emerging as a leading nuisance for urban dwellers all over the world. This study was conducted in some busiest traffic junctions of the Khulna metropolitan city of Bangladesh to reveal the impact of sound pollution on urban dwellers.
Methods: The questionnaire survey was conducted using a probability selective sampling procedure and different age groups of respondents were chosen from the five busiest traffic junctures. The necessary associations were discovered using ross-tabulation, Pearson's Chi-square with Cramer's V coefficient, and binary logistic regression analysis.
Results: Maximum respondents (95%) were found to be affected by several health issues (physical and psychological) due to the current level of road-traffic sound pollution. During the daytime, 98% of respondents claimed the high density of vehicles as a key factor. Meanwhile, 92% of them marked the buses [(χ2(2, n=140)=27.404, p<.0.001) with Cramer's V coefficient of 0.44] as the most sound generating source. The respondents spending more time in the noisy places were found to have approximately 1.354, 1.311, and 1.221-times higher risk of hypertension, bad temperament, and irregular heartbeat problems, respectively than those who did not report. Notably, hearing loss issues were significantly more common among respondents from various age groups [odds ratio (OR): 1.045, 95% CI: 1.012-1.079].
Conclusion: Traffic sound pollution is harmful to human health. This study suggests that increasing awareness among people along with taking administrative measures would be effective to diminish the sound pollution problem.
ABSTRACT: Salt is a noteworthy mineral component that plays a major role in health and infection. Unreasonable salt intake is a major reason for hypertension, cardiovascular illness, and stroke. It is assessed that 884 million individuals don't have access to clean water in the world. The expanding saltiness of characteristic drinking water sources has been accounted for as one of the numerous issues that influence low-pay nations, however one which has not been completely investigated. This problem is exaggerated by rising sea levels, climate change as well as. The developed countries are used desalination trees for reducing the salinity level, in any case, this is probably not going to be a reasonable choice for low-salary nations influenced by high saltiness like Bangladesh. Miscarriage and preeclampsia are the most widely recognized pregnancy factor with various etiological elements, including inflammatory and autoimmune conditions. All the more as of late, various investigations demonstrated that unreasonable salt intake is engaged with the advancement of inflammatory procedures through the enlistment of the T helper-17 pathway and their inflammatory cytokines. Then again, miscarriage, preeclampsia, and adverse pregnancy outcome have been demonstrated in several studies indicated the pivotal role of inflammation in the etiology. Here, it is assumed that unreasonable salt intake during the time of pregnancy can highly be associated with increased risk of miscarriage, and adverse pregnancy outcome. Subsequently, the risk of miscarriage and adverse pregnancy status can be reduced by taking the low salt intake around the time of pregnancy status. This paper also describes the role of salt in the etiology of miscarriage and preeclampsia.