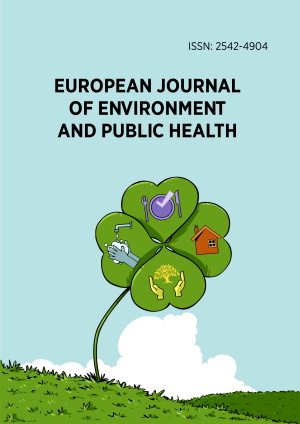 Keyword: misinformation
3 results found.
ABSTRACT: Background: Health outcomes are closely influenced by health literacy levels. In most cases, lower health literacy levels have been found to be related to higher prevalence and incidence of non-communicable diseases (NCDs)–including cardiovascular and cerebrovascular diseases, cancer, diabetes, hypertension, and other chronic respiratory diseases. Despite this wealth of knowledge on the relationship between literacy levels and NCDs, most previous studies have been on the incidence and the prevalence of NCDs.
Aims: This study therefore sought to assess the factors influencing non-communicable diseases literacy levels, Vihiga County (Kenya).
Methodology: The study used a qualitative cross-sectional study design to collect data through though questionnaires and interview guides administered through focused group discussions and key informant interviews. A sample size of 55 respondents was used in this study–mostly the IPAB project (Improving Priority and Budget Allocation to NCDs in Vihiga County) beneficiaries. The data collected from this study was coded using Microsoft excel version 25 and analyzed using statistical packages for social sciences (SPSS version 25) and inductive data analysis (IDA) for the qualitative data collected was analyzed through traditional significance test.
Results: The study reported that community health programs and initiatives on NCDs, patient support groups, culture and misinformation influence NCD literacy levels. The study findings indicate that culture and misinformation, patient support groups, and community health programmes and initiatives are three key components that need to be considered when improving NCDs literacy levels.
Conclusion: The study also concludes that IPAB project helped boost the resident's knowledge and understanding of NCDs. The findings of this study offer critical insights to Vihiga County Government to tailor their NCDs advocacy programs to fit local context thereby enhancing the knowledge and understanding on NCDs.
ABSTRACT: We often encounter misleading claims, some of which have potential to influence decisions we make in our daily lives. Many people from all walks of life, even the most schooled, fall prey to the traps of misinformation and disinformation. How do such delusions enter our knowledge base and inform our public opinions and actions? I discuss in this editorial article the bases that underlie the issues of misinformation and disinformation that plague current COVID-19 vaccine and vaccination efforts. Such issues have a philosophical base anchored on the information processing theories and psychological base linked to our cognitive tendencies. I reflect in the end on our primary responsibility as teachers in these issues. I conclude that metacognition or a knowledge of our thinking, if we mindfully dare to pursue it, can help stimulate an enlightened perspective to ourselves that, with our vast influence as educators, may illuminate the perspectives of others.
ABSTRACT: The outbreak of novel COVID-19 has opened up different issues for social media including the life-endangering consequences of supposed cures, misleading rumors, and conspiracy theories about the origin of coronavirus. These dangerous rumors circulated the world and thus paired with racism and mass fearmongering all closely linked to the new "Infomedia" systems of the present century characterized by the multiplicity of means of communication between people especially platforms of social media. The sharing of misinformation has an influence beyond the harm of the coronavirus itself. Many posts were seen related to treatments that are not proven, techniques to mitigate exposure, and infection that are either not proven and/or filled with a lot of misleading information, and instruction for individuals to stock up on supplies and food. Taking into account the present situation, there is an important need to consider and assess the awareness of the public towards the dangerous impact of the spread of misinformation in the time of the COVID-19 outbreak.